OUR EXPERTISE. YOUR ADVANTAGE
Our strength comes from the diverse abilities of our team and the knowledge we have gained from assisting business owners.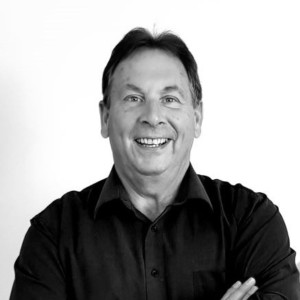 MARK BROWN
CHARTERED ACCOUNTANT | Mobile: 027 497 0203 | Email: mark@brownassociates.co.nz
Mark qualified as a Chartered Accountant over 30 years ago and has been in public practice for most of this time. He also has various other business interests with his wife, Sue. He loves to travel whenever he gets the opportunity. His hobbies include golf, fishing and scuba diving.
SUSETTE BROWN
Sue has worked alongside Mark in their ever-evolving accounting practice for over 20 years. She and Mark have three adult children and really enjoy family time at the family bach in Pohara. She likes to keep fit by going to the gym and doing Pilates.
RYAN EDDINGTON
CHARTERED ACCOUNTANT | Mobile: 021 125 9568 | Email: ryan@brownassociates.co.nz
Ryan is a qualified Chartered Accountant and has a Bachelor of Commerce majoring in Accounting gained locally at NMIT. He has over 10 years' experience in accounting and banking. Ryan's passion is helping our clients grow their businesses. Outside of work he enjoys spending time with his family and anything sport-related. He also loves camping and traveling.
DYLAN BROWN
Dylan is a qualified Chartered Accountant and has a Bachelor of Commerce (Hons.) gained at the University of Canterbury.  He joins us from KPMG where he was a Tax Manager specialising in consultancy assignments and structuring.  With a young family, he has relocated back to Nelson to work with his parents in the family business.  In his spare time, he enjoys fishing and motorsports.
MELANIE WILKINSON
Melanie comes back to the Nelson area from Blenheim. She has over eight years of experience working in the industry, and has knowledge with a variety of software systems, specialising in Xero. Outside of work she loves the outdoors and can generally be found exploring what our beautiful region has to offer.
EMILY NEEDHAM
Emily is a customer service superstar with a background working for a large department store in the U.K. After travelling for 2 years she has now settled in Wakefield with her husband and spends her weekends exploring New Zealand and baking. She does a fantastic job at keeping the office running smoothly.
JESS PATTERSON
ACCOUNTANT | Email: jess@brownassociates.co.nz
Jess is halfway through her Bachelor of Business degree, majoring in Accounting. She comes to us from Rai Valley where she and her husband run their own business and she is the chairperson for the Rai Valley Area School. Jess is also a self-professed MAD tennis fan.
MAX NALDER
Max is currently working towards a Bachelor of Commerce majoring in Accountancy and Management. He is a local lad educated at Garin Colllege. He is a keen rugby player and was part of the crusaders academy rugby programme, and is now looking to push for higher honours.
HAVE A QUESTION? ASK THE EXPERTS!