Our expertise comes from the diverse abilities of our team and the knowledge we have gained from assisting business owners.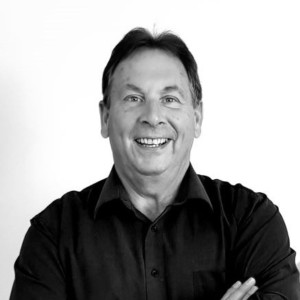 MARK BROWN
CHARTERED ACCOUNTANT | Mobile: 027 497 0203
Mark qualified as a Chartered Accountant over 30 years ago and has been in public practice for most of this time. He also has various other business interests with his wife, Sue. He loves to travel whenever he gets the opportunity. His hobbies include golf, fishing and scuba diving.
SUSETTE BROWN
ACCOUNTANT | Mobile: 027 201 3591
Sue has worked alongside Mark in their ever-evolving accounting practice for over 20 years. She and Mark have three adult children and really enjoy family time at the family bach in Pohara. She likes to keep fit by going to the gym and doing Pilates.
LYDIA CHADFIELD
ACCOUNTANT | Mobile: 027 782 0707
Lydia has ten years' experience in accounting work and is currently studying for a Bachelor of Business, majoring in Accounting. She enjoys running, going to the gym, and is up for new challenges, the latest being caving and diving with sharks.
RYAN EDDINGTON
ACCOUNTANT | Mobile: 021 125 9568
Ryan is a qualified Chartered Accountant and has a Bachelor of Commerce majoring in Accounting gained locally at NMIT and has 5 years' experience in banking and accounting. Outside of work he enjoys spending time with his family and anything sport related. He currently plays touch rugby, football, and golf and enjoys paddle boarding. He also loves camping, and travelling.
DYLAN BROWN
CHARTERED ACCOUNTANT | Mobile: 027 635 6607
Dylan is a qualified Chartered Accountant and has a Bachelor of Commerce (Hons.) gained at the University of Canterbury.  He joins us from KPMG where he was a Tax Manager specialising in consultancy assignments and structuring.  With a young family, he has relocated back to Nelson to work with his parents in the family business.  In his spare time, he enjoys fishing and motorsports.
FLYNN PERRY
ACCOUNTANT | Mobile: 021 0233 8099
Flynn Perry has fourteen years accounting, bookkeeping and administration experience using MYOB, Xero, BankLink and many other software types. She lives in Mapua with her husband and two children and spends her time running and developing her home and rental properties. Flynn loves meeting clients and making sure they fully understand their tax position and possibilities.
JESS PATTERSON
RECEPTIONIST
Jess is half way through her Bachelor of Business degree, majoring in Accounting. She comes to us from Rai Valley where she and her husband run their own business and she is the chairperson for the Rai Valley Area School. Jess is also a self professed MAD tennis fan.
MELANIE WILKINSON
ACCOUNTANT
Melanie comes back to the Nelson area from Blenheim. She has over eight years of experience working in the industry, and has knowledge with a variety of software systems, specializing in Xero.
Outside of work she loves the outdoors and can generally be found exploring what our beautiful region has to offer.
"Brown & Associates have looked after me extremely well over the years. My business has grown and they have helped me along the way"